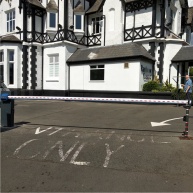 SPRINT Hydraulic 230V Automatic Barrier£2,100.00
The Sprint 24V electro-hydraulic barrier is a great choice for mid-sized car parks.
It's specifications include:
Maximum length of barrier beam: 5 meters
Maximum amount of cycles per hour: 180
Barrier opening time is 7 - 10 seconds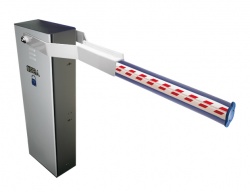 Vela Industrial Automatic Barrier£3,031.00
This hydraulic barrier is ideally suited to busy entrances: with a strong double yoke beam carrier it can cover road widths of 7500mm.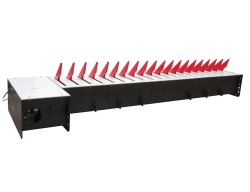 Tyre Killer - Hydraulic Road Spikes£4,878.00
The Tyre Killer is a hydraulic system with heavy duty spikes that rise from the ground to prevent access from unauthorised vehicles. This system is designed for intensive use. The compact system incorporates an IP 67 hydraulic pump.