Alligator teeth flow plate
Wednesday, 27 February 2019 | Admin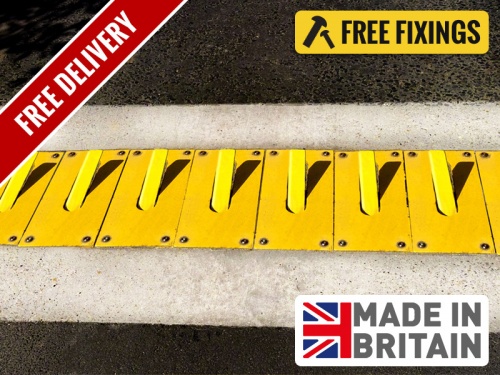 Flow plates are pleased to announce the new arrival of our EPP "Excellent Performing Parking product" the gator teeth traffic control plate. This excellent product is manufactured to the highest of standards entirely in house. The system operates by means of spring less cartridges. Each cartridge is powder coated as to is the cartridge housing system. The Gator plate is designed to take all types of traffic be it heavy trucks or cars. This product will stop traffic in its path.
Currently production lead times are 3 to 4 weeks as a result of high demand however this will become a stock item in a short time.
This is a high quality product which has been British made to exacting standards using only the best materials.